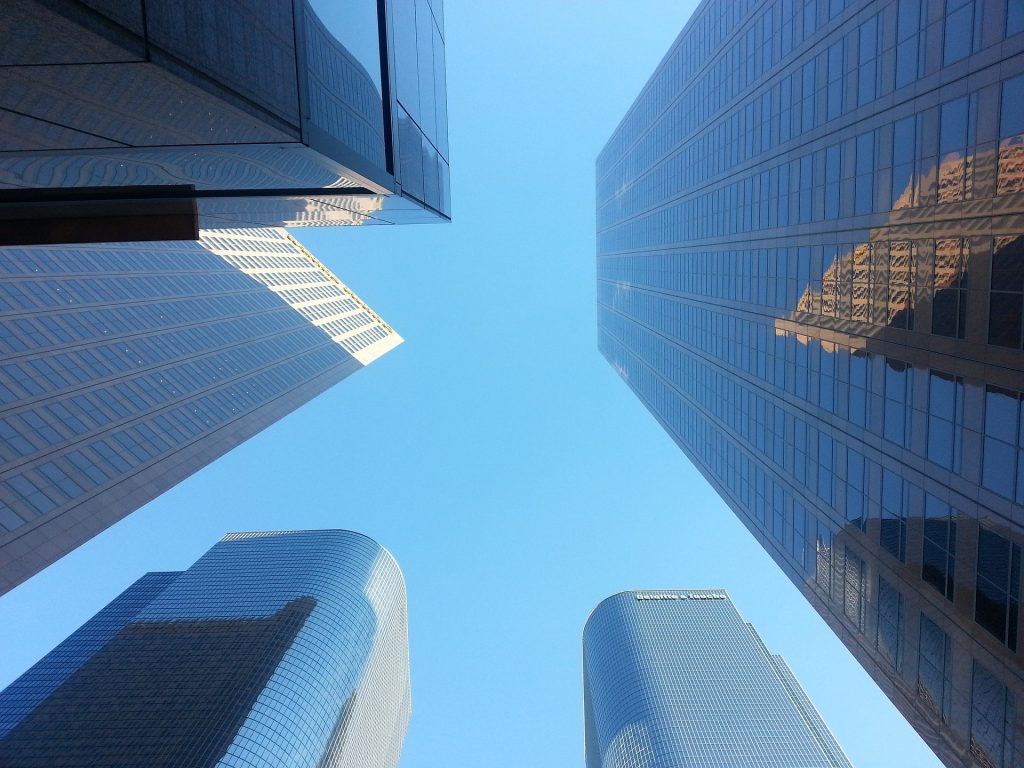 The diverse city of L.A, traditionally known for its show business culture and as the home of Hollywood, has a host of popular and emerging industries for innovative startups. These new industry developments have assisted Los Angeles in becoming the third largest startup hub in the world – and the second most populous city after New York City in the US.  
The city has a booming economy, successful start up rate, and an open-minded environment for ambitious entrepreneurs and businesses. If you're considering a potential move to the City of Angels, here are some of the most popular and emerging industries in L.A.
Media and entertainment
Los Angeles is the center of the nation's film and television industry – and revered by many as 'the entertainment capital of the world'. The industry is estimated to currently employ one in six residents, totalling over 160,000 jobs.  
The traditional entertainment industry in L.A is largely composed of five major broadcast networks, producing some of America's most popular TV programs. Whist traditional media remains a key component for the states economic success, in recent years L.A has seen a rise in digital media businesses within the entertainment industry. This rapidly evolving market includes animation, video editing, game development, visual effects, virtual reality and digital advertising.
With industries evolving beyond the boundaries of traditional movie and television production, digitisation is disrupting almost every aspect of the media and entertainment industry, ranging from content creation and ad platform distribution, to new user interfaces and a variety of streaming services
This fast-growing industry is paving the way for new innovative businesses, looking to either support, or disrupt the historic status-quo. This evolution has seen a growing number of startups in the city, tapping into funding from the growing venture capital market in L.A. New Media Ventures, for example, has a national network of angel investors which support media and tech startups, aiming to identify, support and finance new organisations.
Santa Monica and the neighbouring areas on the Westside of Los Angeles are the primary 'hotspots' for emerging digital media businesses, attracted, in part, by the states highly skilled workforce.  With over 120 colleges and universities, and three world-class research universities – UCLA, USC, Caltech – L.A. produces more graduate engineers combined than anywhere else in the United States. With talent shortages and fiercely competitive salaries in Silicon Valley, Los Angeles has proved to be an attractive alternative, providing a consistent stream of graduates who are keen to become a part of the digital media industry.
Health and wellbeing
Health and wellbeing has un-arguably become a worldwide trend. The industry generates $3.7 trillion globally, and in the US, L.A is widely regarded as standing at the forefront of this economic and socio-cultural revolution.   
However while terms like "mindfulness" and "yoga" have become commonplace, the health and wellbeing industry is constantly evolving, and as consumers become increasingly educated, they're demanding safer, cleaner and healthier products
As a result there are a number of companies disrupting the marketplace, tapping into consumers who want to adopt healthier habits, actively researching products that are labeled according to their own wellbeing preferences, whether that's healthy, all-natural or plant-based.
Silicon Beach on the west coast of L.A. is home to 500 startups, and a growing network of entrepreneurs, developers and investors, many of which are focused on the healthcare industry. The poster child for health and wellbeing is undoubtedly Headspace, with Forbes valuing the company and its mindfulness app at $250 million. With headquarters in Southern California, Headspace now has offices in San Francisco and London, with app users across 190 countries.
Other successful wellness startups from L.A include Heal, an app which brings the concept of a doctor's house call to the modern day, allowing users to request a visit by a doctor or paediatrician at the push of a button. Similarly, Push Health uses technology to bring patients and pharmacies into a tighter network – and essentially make the process of collecting medicines that little bit easier.
The culture and lifestyle of Los Angeles is laid-back, healthy, and for the right idea, offers a suitable location and receptive audience for health and wellbeing related businesses. Healthy eating has been embraced by the city's populace, with many L.A residents consuming a plant based diet, and 65% of those in greater L.A are more likely to order off the vegetarian menu than the national average. The residents have an active approach to living, with activities including exercise and meditation heavily implemented into daily routines.
For businesses that are involved in health, medicine and technology, you may be able to take advantage of an R&D business grant, through the 'Small Business Innovative Research Program' and the 'Small Business Technology Transfer Program'.
Bioscience
Bioscience is a diverse and often converging group of industries, all united by the development of biological solutions that sustain, restore, and improve the quality of life for humans, plants, and animals. Over the past five years, the Bioscience industry in L.A. has grown by 11.2%, and in 2017 alone accounted for $40 billion in total economic output.
The bioscience sector employs 70,000 people across biopharmaceuticals, medical devices and diagnostics, biorenewables, research and lab services. In L.A county alone, there are more than 2,400 businesses and organisations, with growth expected to continue.  
The city's bioscience center includes a 4 mile stretch of Northeast L.A, surrounded by California State University, USC Health Science Campuses, Cal State LA and Grifols Inc. In order to cater for the growing industry, a Bioscience incubator is currently under development, converting an 80-year old, 22,000 square foot furniture factory and warehouse, into a dynamic and flexible working space for emerging bioscience and tech companies.
By the third quarter of 2018, The Hatch Project will bring 18,000 square feet of commercial wet lab space to the market. The project has been supported by The Los Angeles County Economic Development Corporation (LAEDC), the City and County of Los Angeles.
The 4-mile bioscience area aims to nurture the growth of early-stage companies. In 2018, one of Hatch's partners Cal State LA is scheduled to open the LA BioSpace, a bioscience incubator. This incubator will provide access to a low cost space and equipment for up to 25 startup businesses – and allow them to focus more resources on research and growth. LA BioSpace has already secured $3 million of seed funding from the County of Los Angeles, and $3.2 from the US Department of Commerce's Economic Development.
The presence of bioscience in L.A is also beginning to grow on a national level with help of companies such as Kite Pharma. Large biopharmaceutical firm Gilead purchased Kite Pharma for $11.9 billion as a method to implement cancer research in its portfolio. Gilead also intend to continue growing Kite Pharma's presence in L.A, which currently has 600 employees.
In August 2017, Gilead opened a 23-acre campus in La Verne, located 30 miles from downtown L.A. Gilead aims to employ 500 workers in La Verne, with room for additional growth. Given the development of Kite Pharma and the new La Verne facility, there is indications of big changes and expansion in Southern California's biotech industry.
In the last year, biomedical researchers across Los Angeles County received $1 billion in federal research funding – a $105 million increase, compared to 2016. L.A has also become a promising location for venture capitalists, with Clearstone and DFJ Frontiers helping to launch a number of L.A startups, and are continuously looking for upcoming companies to invest in.  
For more details on starting a business in the Los Angeles, don't hesitate to contact us.