Opening a US Bank Account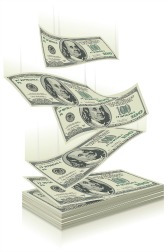 One of the unique services we offer is in the provision of a service that aids in the setting up of a corporate bank account in America. For anyone wishing to set up or trade in the United States this is a vital asset to your business.
Depending on what and where you are trading there are several options that can be considered which are:
Onshore Accounts
Offshore Accounts
Accounts for Non-Us Residents
We can talk you through and help with the setup of all of these types of accounts, explaining which is best in suitability for your business and what processes you need to go through in order to obtain an American bank account.  The banks will carry out checks on the suitability of your business and we can help you in meeting the requirements that they are looking for and how best to present these to show that your business is in the best possible position it can be in.
What you need to open a US bank account are:
A phone number and address in the state where the bank account is registered (we can supply this)
A reference letter from your personal bank or solicitor
A letter from your company stating the nature of your business
A certified copy of each directors/shareholders passport
Two utility bills less than three months old
For more information on opening a Us bank account and how we can help click here.