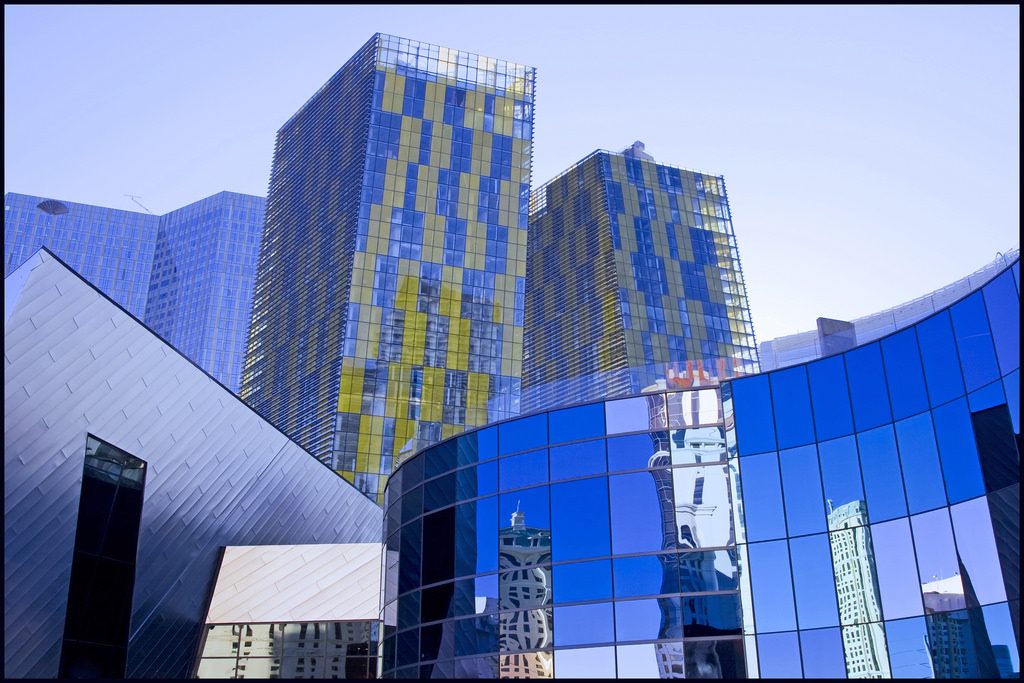 With global economies on the up, the US hotel business is experiencing a significant period of growth. Revenues in the United States reached $199 billion in 2016, up 5.4% on the previous year. Hoteliers are benefitting from greater disposable income and an influx of holidaymakers, as families look to relax after years of scrimping and saving.
Whether you're an experience hotel operator or a relative novice, however, starting a hotel business in the US is a daunting prospect. From the capital requirements to the scale of operations, running an American hotel is unlike most other business ventures. Read our guide on how to start a hotel business in the US below, and start working towards your dream hotel.
Before you can begin the process of starting a hotel business in the US, you need to decide exactly what your vision for the project is. There are many different kinds of hotel catering to all kinds of customers, locations and social stratas.
The formative elements of your business plan should lay out the size of hotel you are intending to manage, and who your audience will be. Consider for instance how many rooms you will need, and judge this against the number of staff it takes to cater to them all.
If you're planning to chase the rapidly growing luxury market, you'll have to factor in pricey decor and mod cons, too. Visitors may expect the latest technologies in their rooms, such as a voice controlled assistant (e.g. Alexa or Google Home), complementary travel phone or multimedia devices.
Explore the time it takes to carry out a cleaning rota or to cook breakfast for guests, and weigh up how many guests you could afford to keep at any one time. Equally importantly, consider how many staff and guests you are personally capable of overseeing – and what the cost of empty rooms will be if bookings don't meet your expectations.
Pick a location for your hotel
As important as how to start a hotel business in the US is where you plan to open it. You may have your heart set on a luxury hotel, but if you situate it in rural Wyoming, it might struggle to attract visitors. Your decision is likely to be driven by cost and competition, so consider your situation carefully, and weigh your dreams against the economic practicalities.
The most popular tourist destinations will already be well served by hotels, so it's likely that you will have to compromise. Start by scouting the hotels in an area using a tool like Google Maps, then visit their websites to assess their size, pricing and focus. You may spot a gap in the market for quality, affordable hotels, smaller hotels with a more homely feel, or a high-end luxury offering.
Look at lists and statistics for the up-and-coming cities in America, where new industries such as technology and the arts may be driving a mini renaissance. Consider too where you would like to live, and where you think others will like to visit. If you can find an attractive town or city without too much digging, it's likely that others will manage to do the same.
Finally – and if you can afford it – try to visit your competitors in the area. You may have a good idea of what to expect from large chain hotels, but local facilities often have their own design quirks, and the quality of service will vary.
Smaller competitors meanwhile will only provide the full experience in person, with service and comfort a paramount part of the experience. Experience as much as you can, and look to borrow the things that do work – and exploit those that don't.
Decide whether to build, renovate, or acquire an existing business
One of the most obvious challenges in starting a hotel business is the capital requirement. Hotels are large structures that demand a significant amount of money to design, build, decorate and staff – and that's well before you can actually start taking bookings.
If you've worked in the industry before, then this won't be any great surprise to you. You'll likely find it easier to source investment if you haven't got it already, and will have a better idea of how to cost a project. For newcomers however, unexpected costs and pitfalls can easily derail a hotel project before it's really got off the ground.
Instead of building a hotel from scratch, you might consider renovating an existing property. This will impose some limitations in terms of design choices and location, and you may find that some of these factors led to the property becoming available in the first place. But the risk is significantly lower, and you may find that a suite of simple reforms (and more modern decor) can put a once successful business back on its feet.
Investing in a hotel business
First time hoteliers may also wish to invest in a hotel business. This can alleviate both the capital and administrative burdens of building a hotel from scratch, allowing you to take more of a backseat in its development. For a foreign investor, this also opens up the possibility of investing in a hotel through an EB-5 project.
EB-5 investors are required to invest either $500,000 or $1 million in a given investment project, depending on where it is located. By finding the right project, you can capitalise on an existing brand name and talented hoteliers, while still exerting some control over the project. Our sister site Immigration Into America is currently offering one such opportunity with an EB-5 project in Manhattan.
Consult with designers, architects and construction firms
Encapsulating the look, size, cost and safety of your hotel plan, the design phase is perhaps the most important part of any hotel business project. Make sure that you liaise with a reputable architecture firm to bring your vision to life, and be mindful that you may have to downsize. A fully functioning, small and safe hotel is vastly preferable to a larger, glitzier and less safe one.
Where possible, look at their lists of previous clients and projects, and consider how successful they have been as examples of both design and business. Consider too the scale of the projects: while your chosen partner might have a great reputation with larger clients, this doesn't always translate to the same level of care and ingenuity on less lucrative projects.
Speak with local government to understand zoning and permit issues and associated costs
As large structures, the precise dimensions and placement of hotels is often limited by local zoning laws. In certain areas of Manhattan for instance, high rises of all stripes are banned, in order to preserve the character of the surrounding architecture. You may find that similar issues scupper your best laid plans for a large hotel, so check with your local district and state first.
You are likely to require a permit to operate a hotel, and will need to organise a series of checks and inspections to ensure everything is code compliant. Safety is also a key concern, with hotels a having been prone in the past to tragic fires, collapses and other incidents. Again, prioritise this compliance above all else, and make sure every box is ticked before construction (or renovation) begins.
Compile your hotel business plan
Your hotel business plan is the culmination of all the research and questions above. It should cover all of your reasons for starting the business, your defining principles and aims, and your long term goals. This is useful both for the formation process, where it will reassure the local government, and the long term, where it will reassure investors in your business.
Your business plan is also a crucial point of reference for yourself. If you ever find that your project or your business are straying from their intended design, the business plan is a means to course correct. Alternatively, you may find that you naturally veer into territory that is lucrative but not covered by your business plan, giving you the impetus to draft a new set of guiding principles.

Build/renovate your hotel
The moment of truth has arrived: it's time to build your hotel! You should have all the capital in place by this point, but be mindful of additional costs. There are always snags with a project of this scale, even if you are only redecorating. Make a point of writing down everything you think could go wrong, and costing it ahead of time, so that you're prepared to every eventuality.
The construction will be ably handled by your hand-picked construction firm. For the fitting stage however, you may want to get more stuck in. Make sure that you've personally signed off on the designs for the indoor spaces, and check them against rivals to ensure you aren't missing anything obvious – e.g. power outlets, hairdryers, or even Bibles for each room. Consistency is as important as quality, as each customer (and each review) will only see their own room.
As any entrepreneur worth their salt knows, the backbone of a successful business is its employees. For hotels, this means a hefty staff of porters, cleaners, receptionists, cooks, customer care specialists, security guards and more besides – many of whom will require specific qualifications and training. Filling these positions can be a rudimentary process, but it can also be a key selling point to distinguish your hotel.
Labour costs represent almost a quarter of total earnings by hotels around the world, meaning that this stage of the hotel business isn't cheap – and is tempting to skimp on. But by hiring employees with skills above the standard set by local hotels, you can set yourself apart while doing most other things the same. Customer care is king in the hotel trade, and reviews left online are increasingly its life blood.
Invest in hotel management systems
Inevitably, the nitty gritty of managing and operating a hotel can't all come down to employees – you'll need some technology to help out too. You'll likely require a reservation system and POS system for your restaurant at the bare minimum, to ensure that your stock of food and rooms is properly taken care of.
Other software may be prudent, too. With myriad comings and goings each day, the complex finances of hotels often require accounting software on the business' side as well as the accountant's. It's worth seeking professional advice on this from your accountant or a tax advisor, to organise your finances before the money starts coming in.
Define your hotel marketing strategy
The quality and qualities of your hotel should speak for themselves. In the modern age however, your hotel is likely to require a bit of a push before it gets off the ground. One option taken by many hotels is to use existing hotel booking platforms. This reduces your reliance on less advanced, in-house booking systems by offloading much of the management and orders process.
In return for a cut of the booking fee, you'll be more discoverable, have a working review system, and come up in searches for specific features, such as luxury hotels. The monetary trade-off can be substantial however, and poor reviews early on could hamper your business. Consider starting on your own feet if possible, then explore these services when everything is running smoothly.
Otherwise, consider your branding and your options. It's worth paying copywriters for a snappy slogan, a designer for an impactful but understated logo, and a marketing team for search engine optimisation. Together, these elements will form the bedrock of public opinion in your business. It only remains for you to live up to the brand image you present.
Start your hotel adventure!
That's it! You've built, decorated, licensed and staffed your new hotel business.
All that remains is to cut the ribbon – and tell everyone when you'll be doing so. Advertise the date, get yourself set up on every social platform possible, make it easy to book, and ready your rooms and supplies for the influx of customers.
It may be modest to start with, and you should prepare accordingly. But with all these tips, a solid business strategy and an idea to exploit, there's no reason that you can't battle the big boys, and stake a niche in the hotel industry.