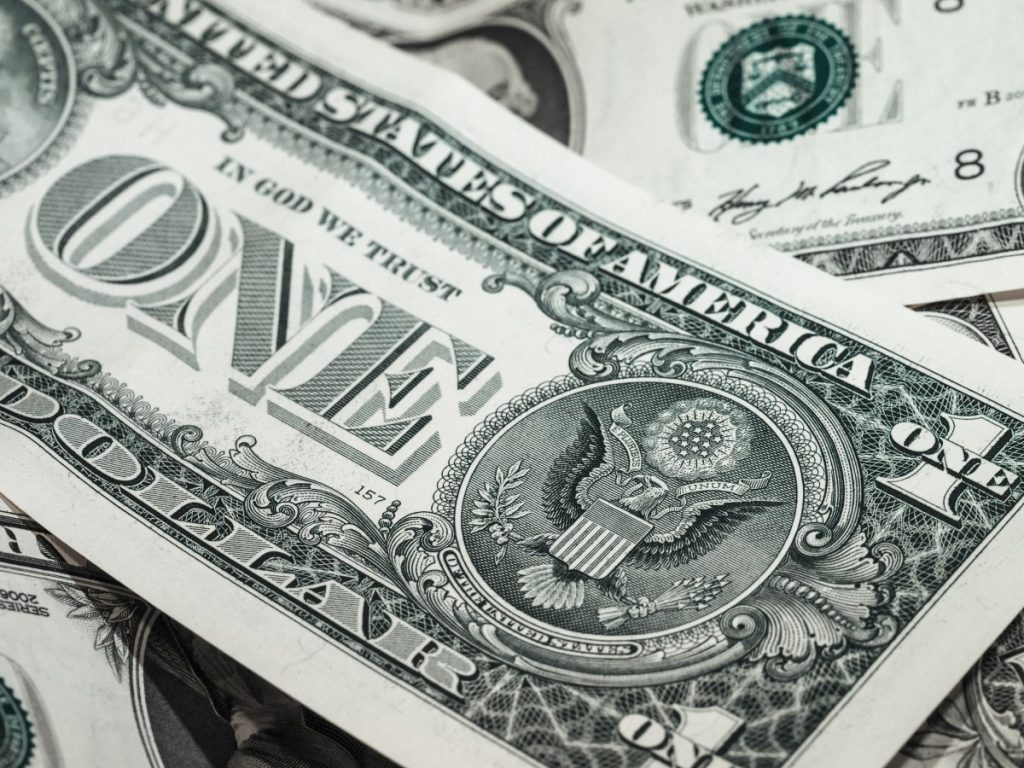 A new year traditionally means a new start, with reinvention and a fresh outlook for the months ahead. In business, a new year also means new trends, as the cultural and technological zeitgeist continues to evolve.
The United States of America is one of the largest and most prosperous markets for business in the world, and represents an attractive opportunity for any entrepreneur looking to start a company there – so here are some predictions for upcoming business and retail trends we can expect to see in 2019.
Fewer Americans are using cash than ever before
A recent study by Pew Research Center found that compared to data from 2015, fewer American shoppers carried and used cash in 2018 – and we can expect that number to continue to decline through 2019 and beyond.
Whereas 24% of survey respondents in 2015 said they hadn't used physical cash for any transactions at all in the previous week, by last year the number had climbed to 29%. In addition, 60% of the 2015 respondents had reported always carrying a little cash for emergencies, against the reduced figure of only 53% who echoed the sentiment in the newer 2018 report. After all, as the survey itself notes, there are now "lots of other ways to pay for things".
The takeaway for many businesses in the USA is that accepting electronic payments – particularly those from newer technologies such as Apple Pay, Google Pay and Samsung Pay – is more important than ever. Ultimately, no business wants to be in a situation where its own failure to keep up with the times causes it to turn away potential paying customers.
Faster deliveries from online shopping
American expectations of how long it should take any given e-commerce parcel with free shipping to arrive at its destination have been in steady decline since 2012, and we can expect this to continue to trending downwards into 2019.
According to a recent survey by Dropoff, an overwhelming 99% of American online shoppers say that fast delivery is "important" to them. Competitive behaviour from the major retailers, though, is likely to drive delivery times and the expectations thereof to lower levels than ever before in the coming months and years.
Same-day delivery, too, is growing steadily in popularity; as reported by the aforementioned Dropoff study, 31% of Americans said they had tried the super-speedy option in 2018, compared to only 17% the previous year. In 2019, then, businesses would be well-advised to make swift shipping a major priority in order to impress and retain their customers.
The continued rise of crowdfunding
The number of crowdfunding campaigns in the United States by year. Source: Statista
Crowdfunding has been a viable and efficient way of raising startup capital for many years now, and the number of Americans turning to platforms like Kickstarter to fund their projects continues to grow year-on-year.
With American crowdfunders raising $601million in 2017 and $655million in 2018, a projected value of over $700million in 2019 seems a reasonable prediction. Unlike traditional Angel or seed investing, crowdfunding allows an entrepreneur to not only raise the finances necessary for the venture but also measure its demand and possible scope – as ideas that don't excite the public generally fail to reach their funding targets.
"If you want to get funded by an Angel group or a venture capitalist, you need more than just an idea," pointed out Bobbie Carlton (an entrepreneur who ran a successful and hugely over-funded Kickstarter campaign in 2014) to USA Today last year. "You need to have traction. You need to be up and running. You need to prove that there's a need, to prove you know what you're doing when you run it."
Crowdfunding, by contrast, allows the budding new business to simply put the idea out into the world and see what happens – and so 2019 will likely see more successful crowdfunding campaigns for new American startups than any previous year.
Growing concerns for privacy and data security
One thing that American businesses may be forced to address in 2019 is that US citizens are reportedly more concerned with data security than ever before. A study conducted last year by TheBestVPN found that 43% of Americans claimed to be more concerned about security than they had been the year before, while 50% felt equally as worried (with only 7% saying they felt more safe than in 2017).
The average American's lack of faith in businesses to keep their data safe is probably not particularly surprising, given the long list of companies to have suffered hacking attempts and data breaches over the years – with Google Plus, Reddit, Quora, WordPress, Orbitz, Popsugar and others all experiencing security issues in 2018 alone (not to mention Facebook, which suffered a major hacking attack in September in addition to the already damaging Cambridge Analytica scandal earlier in the year).
It seems that the majority of Americans are becoming increasingly and justifiably wary about sharing their personal details with businesses, and companies in 2019 might find it wise to distinguish themselves from their competitors by doubling down on security practices or otherwise reassuring their customers as to the unassailable integrity of their systems.
Millennials will be a more important demographic than ever
The US population of millennials – the generation usually defined as having been born between the early 1980s and mid-1990s – is expected to outnumber baby boomers and become the largest age demographic in the country in 2019.
With around 80 million millennials in the United States spending roughly $600billion annually, B2C enterprises would be careless to ignore the needs of this generation. Much has been said – erroneously – about the near-exclusive preference of millennials for online shopping, a myth that a study by Accenture swiftly debunks by pointing out that 82% of millennials actually prefer shopping in brick-and-mortar establishments.
With millennials set to become the largest American age demographic in the country this year, businesses would do well to heed the research and prioritise reaching these millions of keen customers with their products and marketing messages.
Overall, 2019 looks to be a very strong year for American business. With consumer confidence and optimism in the US economy the strongest it's been for almost a decade, opportunities abound for a savvy business or entrepreneur to capitalise on the trends of the coming times and face the future with preparedness.
If you'd like some advice on starting an American company this year, please don't hesitate to contact us and get the benefit of our many years of experience and expertise.