Detroit On the Up as It Exits Bankruptcy & Is Ready to Grow
With Detroit set to exit bankruptcy this week, is now the time to invest in the beleaguered city?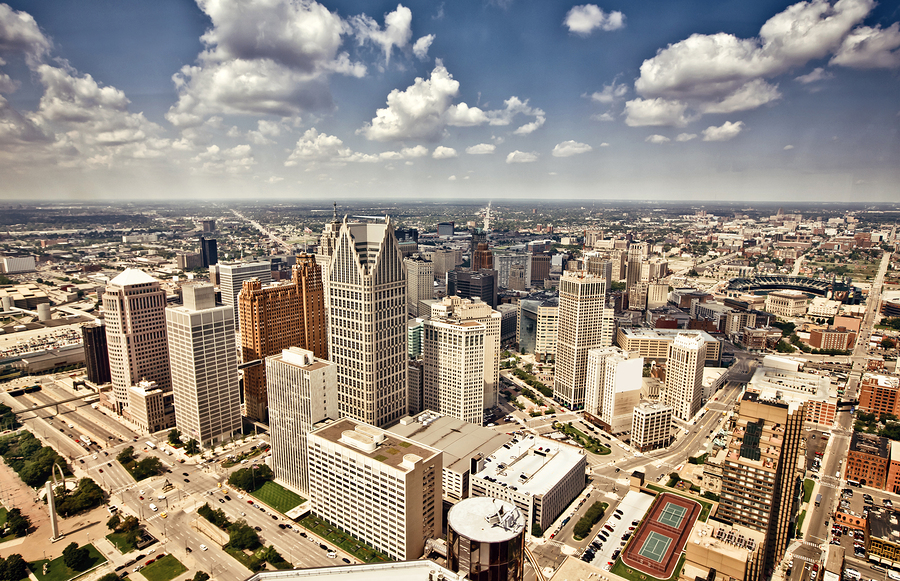 Detroit was once seen as an economic powerhouse at the forefront of America's industrial power where cars, machinery and all other sorts of manufacturing happened, but the 21st century was not kind to the city and as the tech boom took off and cheaper markets overseas dried up the city started to struggle and found itself borrowing more and more. In July 2013, the city declared itself bankrupt with $18 billion (£11 billion) worth of debt. This was the largest civic bankruptcy in US history.
Of course, the city immediately set about trying to rectify the problem by installing emergency manager Kevyn Orr to help get the city back on track. Mr Orr promptly started restructuring the city's finances with judges approving these measures on the 7th of November 2013.
Under Mr Orr's guidance, the city has managed to shed $7 billion of its debts and other obligations and is moving forward rapidly. Mr Orr has now resigned his post saying the city was now "poised to grow". He also went on to say of the ending of bankruptcy proceedings:
"If the city takes advantage of this unique opportunity to shed the problems of the past and stays on the path that has been blazed in restructuring, Detroit is poised to grow and thrive for the benefit of its residents and this state for many years to come,"
So is now the time to consider starting a business in Detroit? Still with debt and looking to shed more the city has already had to invite larger investors to take control of its Joe Louis Arena and other assets and many are still up for grabs. This has also prompted other investors into the area as they look to make money out of a city that is turning itself around.
Labour is both plentiful and cheap in the city and with growth on the horizon, setting up now whilst start-up costs remain relatively low could see many seize the initiative and make the most of a city on the up.
Michigan governor Rick Snyder approved Mr Orr's recommendation that the city be taken out of receivership in a letter in which he said he agreed that unlike 16 months ago, the city can now meet the basic needs of its citizens.
To find out more about immigration into America email us at [email protected] or if you're considering incorporating a company go to https://startanamericancompany.com/
To find out more about incorporating a company in Michigan, click https://startanamericancompany.com/us-state-pages/michagan-company-formation.html