Asian Markets Rebound on American Data
Several Asian Markets bounced back from a series of declines after the US published stronger than expected payroll data.
US Labor Department figures showed 248,000 jobs were created in September and the unemployment rate dropped to a six-year low of 5.9%. Japan's Nikkei 225 opened 1.1% higher while the broader Topix rose 1%.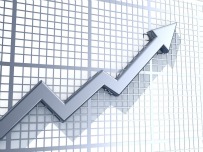 On speculation that the US Federal Reserve may raise interest rates in the near future, the Japanese yen also weakened against the US dollar, which is near a four-year high.
Hong Kong Stocks opened flat as pro-democracy protests continue whilst the Hang Seng index rose in later trading on news that protest leaders were holding talks with the government and that crowd numbers were dwindling.
The South Korean Kospi rose 0.3% after being closed for a public holiday whilst companies that do business with North Korea saw their shares jump after Pyongyang unexpectedly sent its most senior delegation ever to attend the closing of the Asian Games in Seoul. This includes Hyundai Merchant Marine, the largest shareholder of Hyundai Asan, which is a major investor in North Korea.
Australia has not been having quite the same such luck as stocks fell 0.4% after private data showed that inflation cooled in September. The Australian dollar also fell to a four-year low against the US dollar.
The strengthening dollar is having an effect on many global economies but it also mean importing goods to the United States is currently cheaper than it previously was. The American market is very strong at the moment which is great news for its consumers which have seen both domestic and foreign goods fall in price recently including oil. Drivers in Missouri have something to celebrate as the decline in the value of crude oil has meant that petrol prices in the state have dropped by 18% to $2.77 a gallon, making it the cheapest place in the US to fill up.
As America surges forward and stakes its claim as the world's largest economy it is driving down the prices of goods into the country whilst other economies are also benefitting from its growth as more growth means more spending which in turn helps a global boost.
Recently both Europe and America have been in talks to open up a Free Trade Zone between the two areas which would be mutually beneficial but for it to work fully both economic blocs have to start off from relatively strong positions.
Should the free-trade zone come to fruition it could really boost the economy of both the United States and the European Union as, by dropping tariffs and mother obstacles, more trade could quite easily happen between the two and other trade could be routed through them in order to make the most of this whilst trade with other countries could be re-appraised if this free-trade zone offers a cheaper, easier alternative.
To find out more about immigration into America email us at [email protected] or if you're considering incorporating a company go to https://startanamericancompany.com/